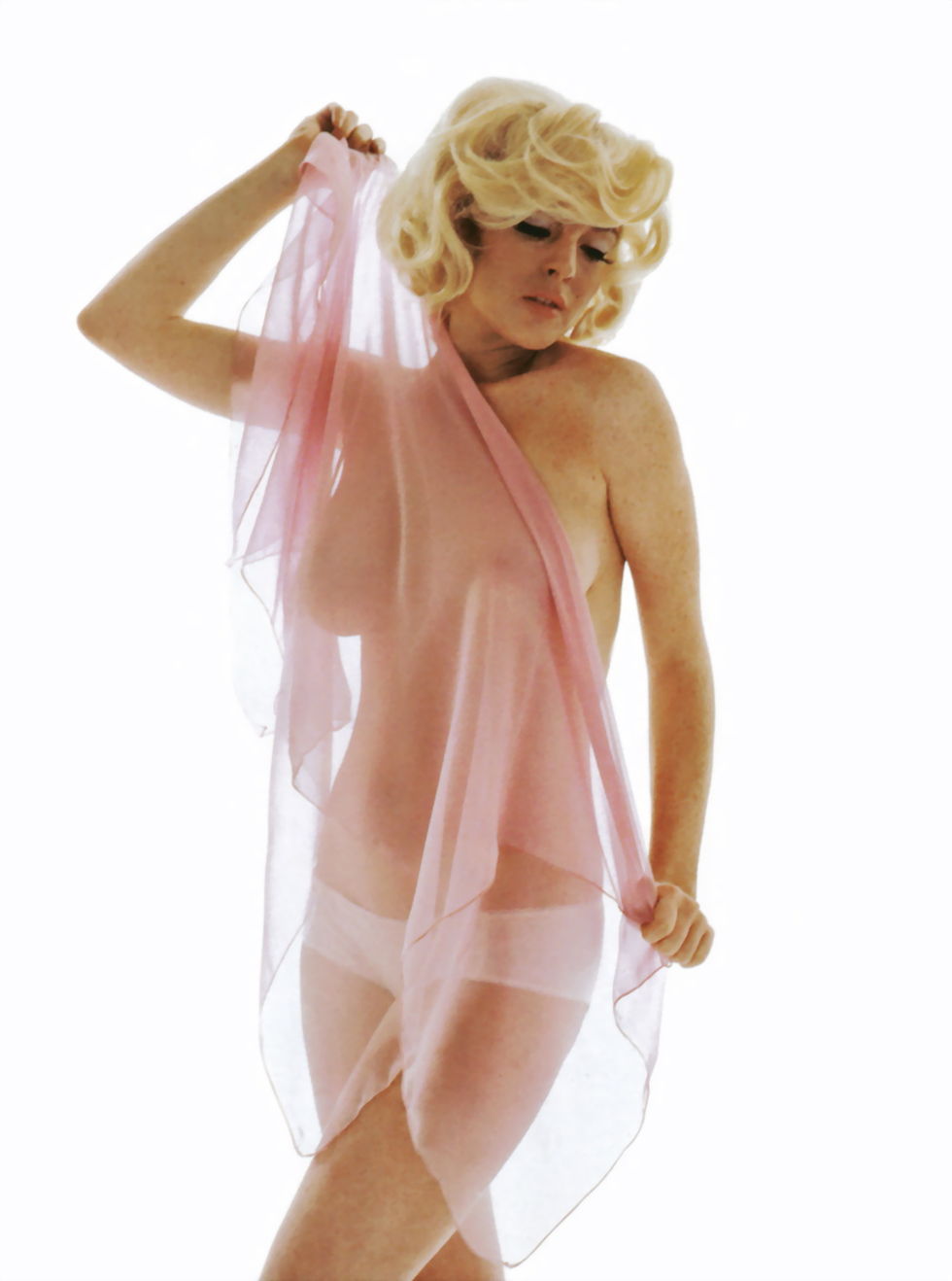 Get ready to jingle your balls, Playboy fans. After a disastrous first shoot for the iconic men's mag, Lindsay Lohan has posed for another set of nude pics, and this time they're Hugh Hefner-approved.
Reps at Playboy say that, now that the boss has signed off on the spread, Lindsay's pictorial will definitely run in the January 2012 issue- just in time for Christmas!

Lindsay's first photo shoot was inspired by Kate Moss, and Hefner allegedly HATED the edgy results.
Perhaps unsurprisingly, the new photos that Hef loves so much recall his glory days of the 1950s: "It's a classic tribute inspired by the original Tom Kelly nude pictorial of Marilyn Monroe, a portion of which...was in the original issue of Playboy," Hefner told The New York Post's Page Six about the spread.
And speaking of spreading, he also confirmed that Lindsay IS fully nude in the pictures but they are "classy."

Lindsay has sat for a Marilyn-inspired photo shoot before, when she re-created the blonde goddess's skinfamous "last sitting" with photographer Bert Stern for New York magazine.

Will Playboy be Lindsay's last sitting? We'll find out when the January issue hits the stands: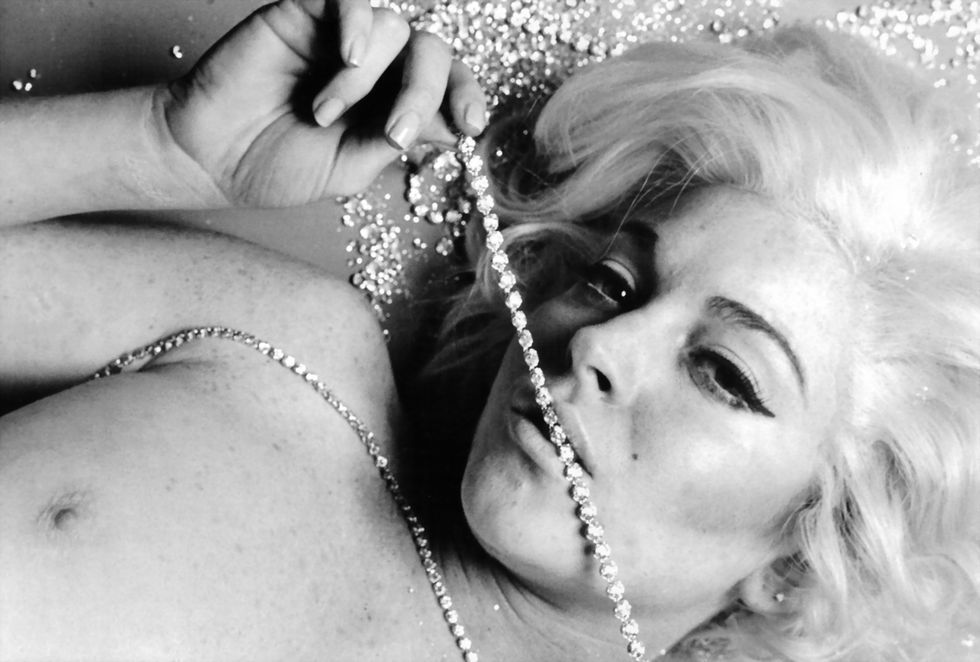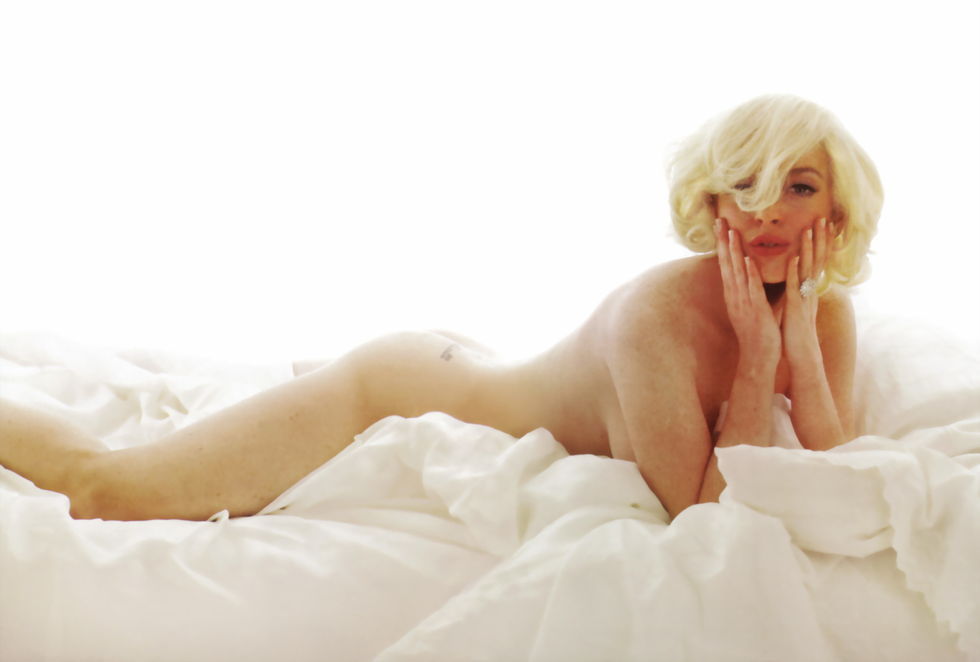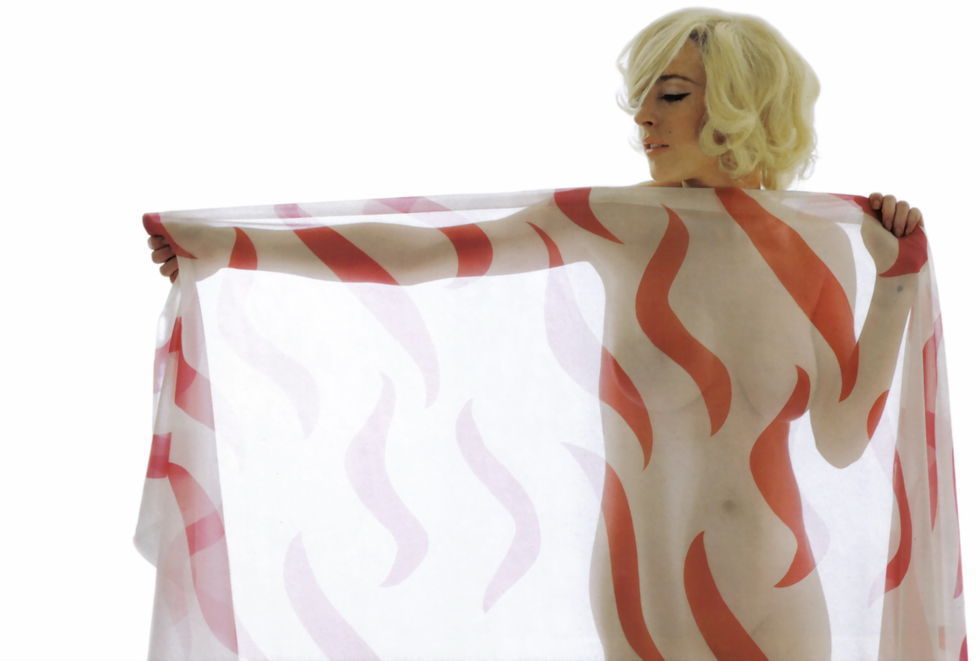 Play a rousing round of com-BARE and contr-ASS with Marilyn Monroe and Lindsay Lohan right here at MrSkin.com!