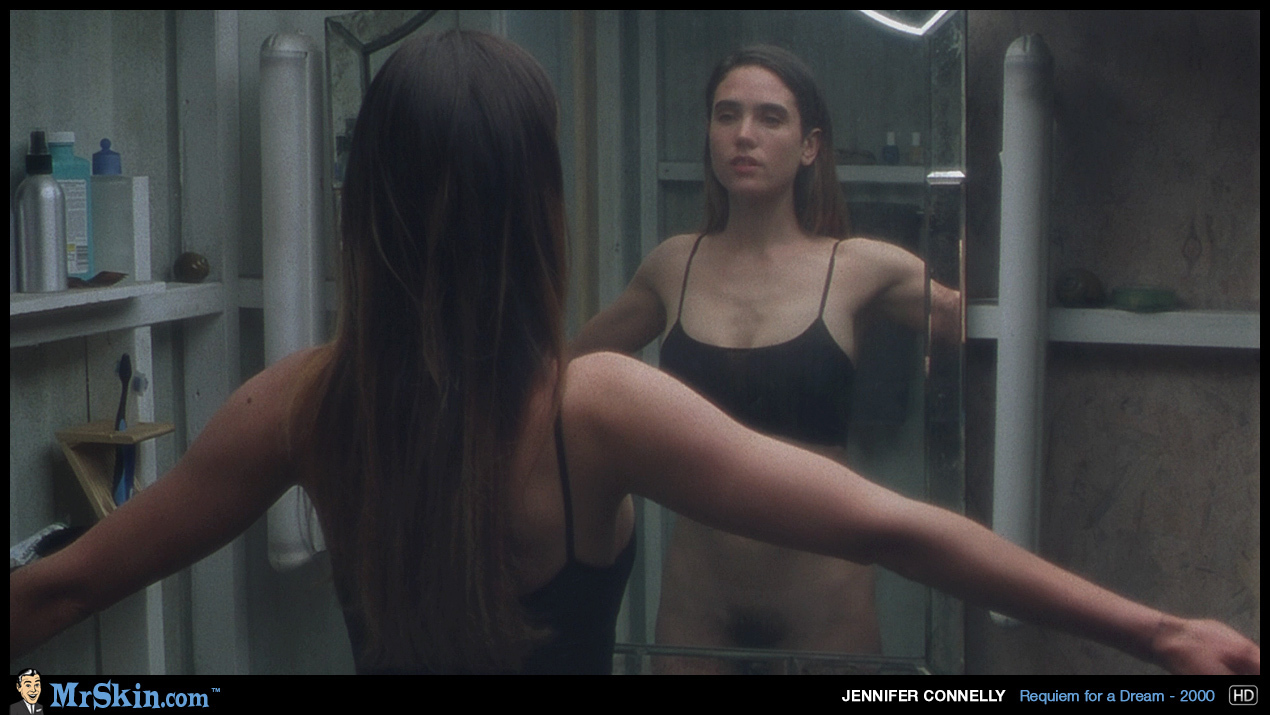 Great news just keeps on coming out of the Toronto International Film Festival, and this time it concerns one of our favorite actresses of all time, Jennifer Connelly, and a nude scene she has in the film Shelter!

After Monday's news that Kristen Wiig's nude scene in Welcome to Me is indeed intact in the film, our scouts reported on the premiere of the new film Shelter starring Jennifer Connelly as a heroin addict.
At the 53-minute mark, Jennifer pulls down her pants, shows her panties and then pulls them down for us to see her bush as she injects herself with heroin down there. It's a full body shot, so she didn't use a body double! Twenty minutes later, there's an even more shocking scene where we see a shot of her face with cum all over it after a security guard expects something in return for giving her a place to sleep.

Needless to say, we can't wait for this one to come out and we'll keep you up to date with the latest, and post pics once we have them!