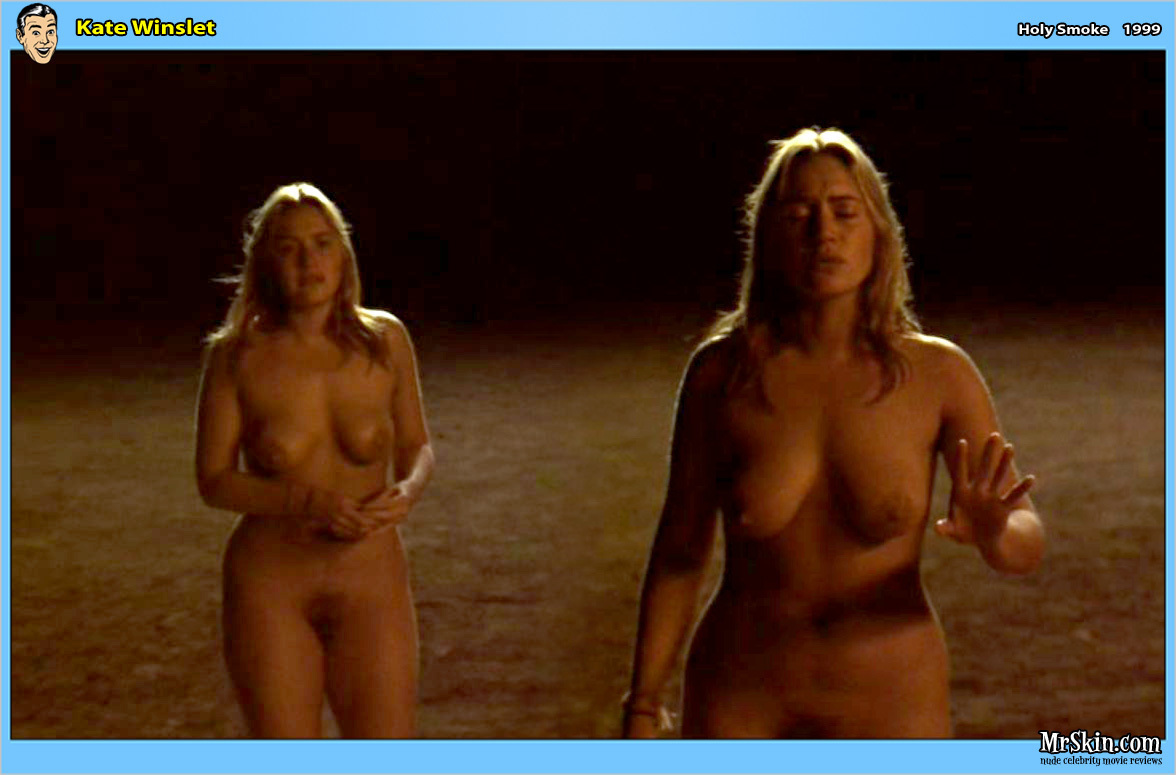 It's a big week for the hippie contingent- with 420 and Earth Day falling within days of each other, our groovy granola-eating friends out there sure have a lot of drum circling to do this weekend!

One of the best things about hippies is their free-love attitude, which results in plenty of hairy honeys eager to free their boobs from the oppression of their peasant blouses. In honor of our pothead pals, we're dedicating today's Great Nude Performance to one of the nudest skinematic manifestations of the hippie ethos onscreen- Kate Winslet in Holy Smoke! (1999).

Kate plays Ruth, a free-spirited Aussie who trots off to India in search of enlightenment, which she finds in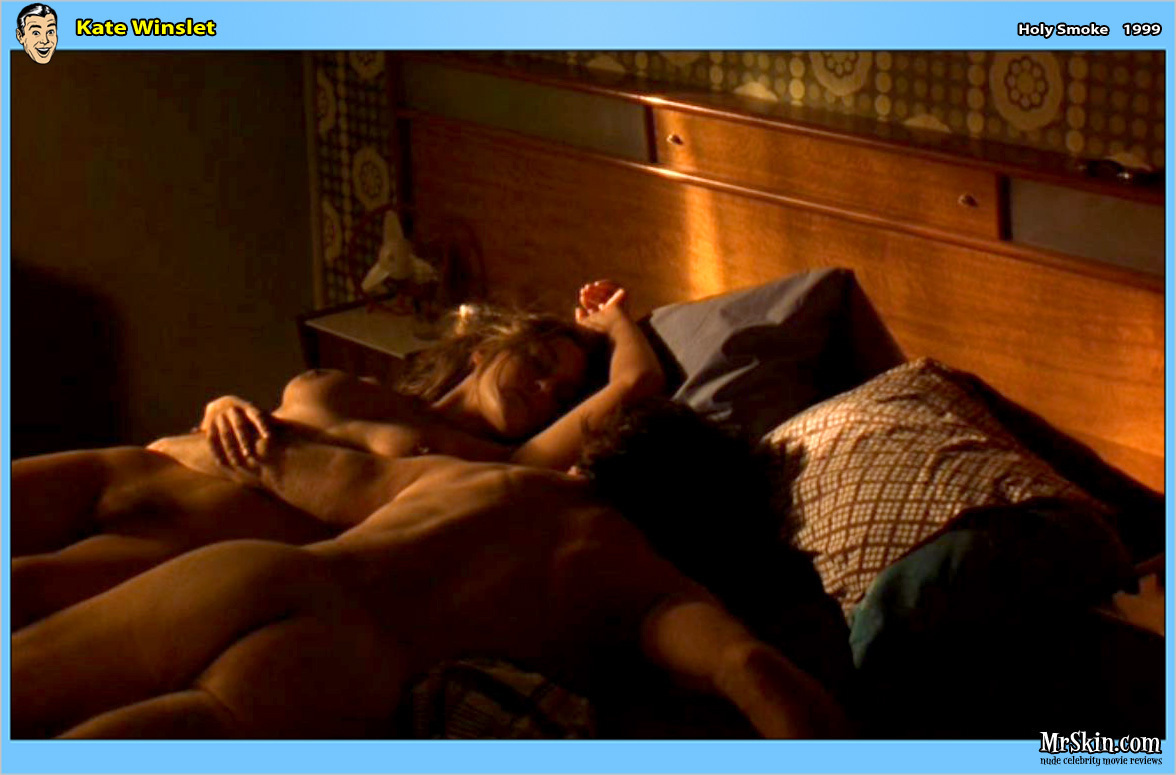 the arms of a guru named Baba. Baba's cult worships a monkey god with many heads- the better to ogle all the naked brainwashed babes! Concerned for her sanity, Kate's parents send cult deprogrammer P.J. (Harvey Keitel) to change her mind- but it's Kate that changes Harvey, diverting him onto the path of sexual sinlightenment.

Curvaceous Kate shows her skin-set in two scenes of full frontal nudity, and in one skinfamous scene she sprinkles some tinkle on the desert dirt- completely nude. Golden showers from an A-list actress? Holy smoke!

You can see much, much more of Nudity All-Star Kate Winslet, who also played a topless hippie mama in Hideous Kinky, right here on MrSkin.com!