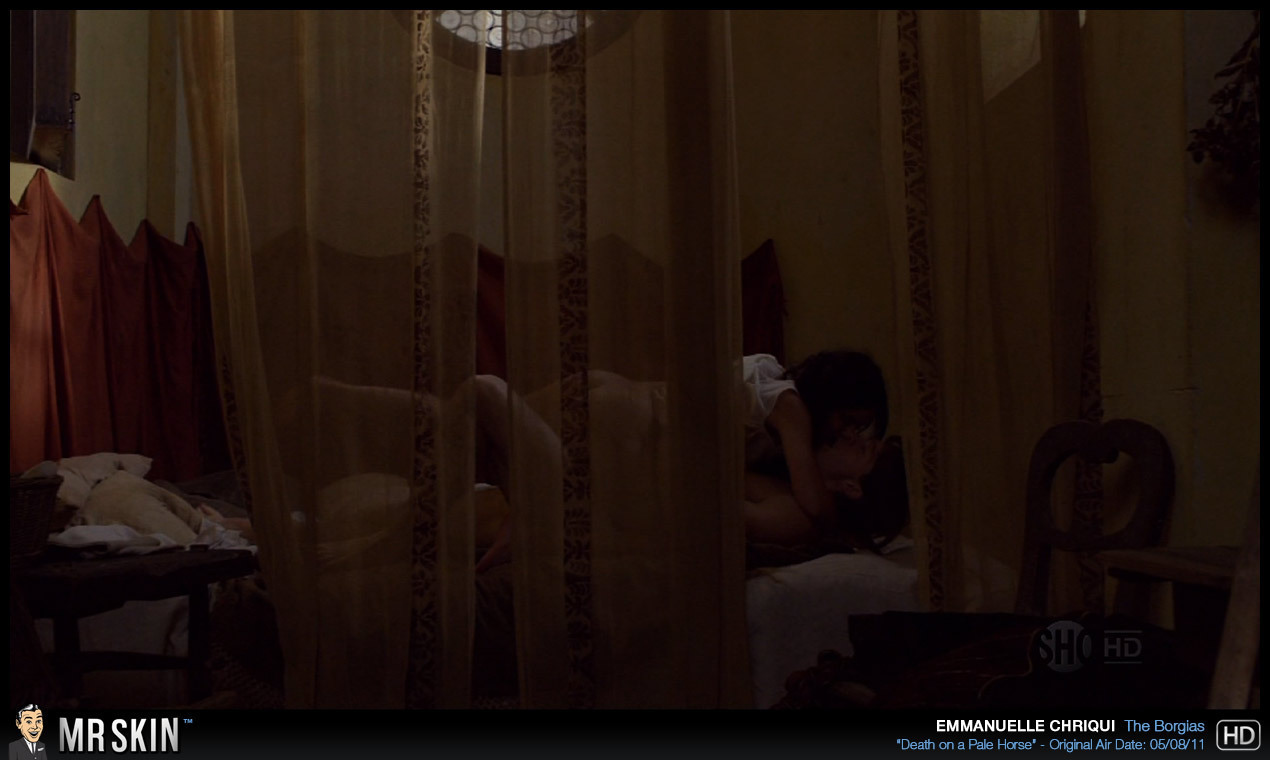 Guys have been longing for nudity from sexy Moroccan-by-way-of-Quebecois actress Emmanuelle Chriqui since her lesbian kiss with Malin Akerman on Entourage...actually, since way before that, but that scene was really hot, no?

Well, brace yourselves fellas, because Emmanuelle finally made her nude debut last night on The Borgias! She kept her Chriqui bananas inside her long nightgown, making a brief shot of Emmanuelle's ripe rear coconuts the breast part of the scene (it's behind the sheer curtain, but it's there). Emmanuelle also showed some quality side boob as she rolled around with her much-nakeder man friend, giving guys just a little more Chriqui for the Peequi: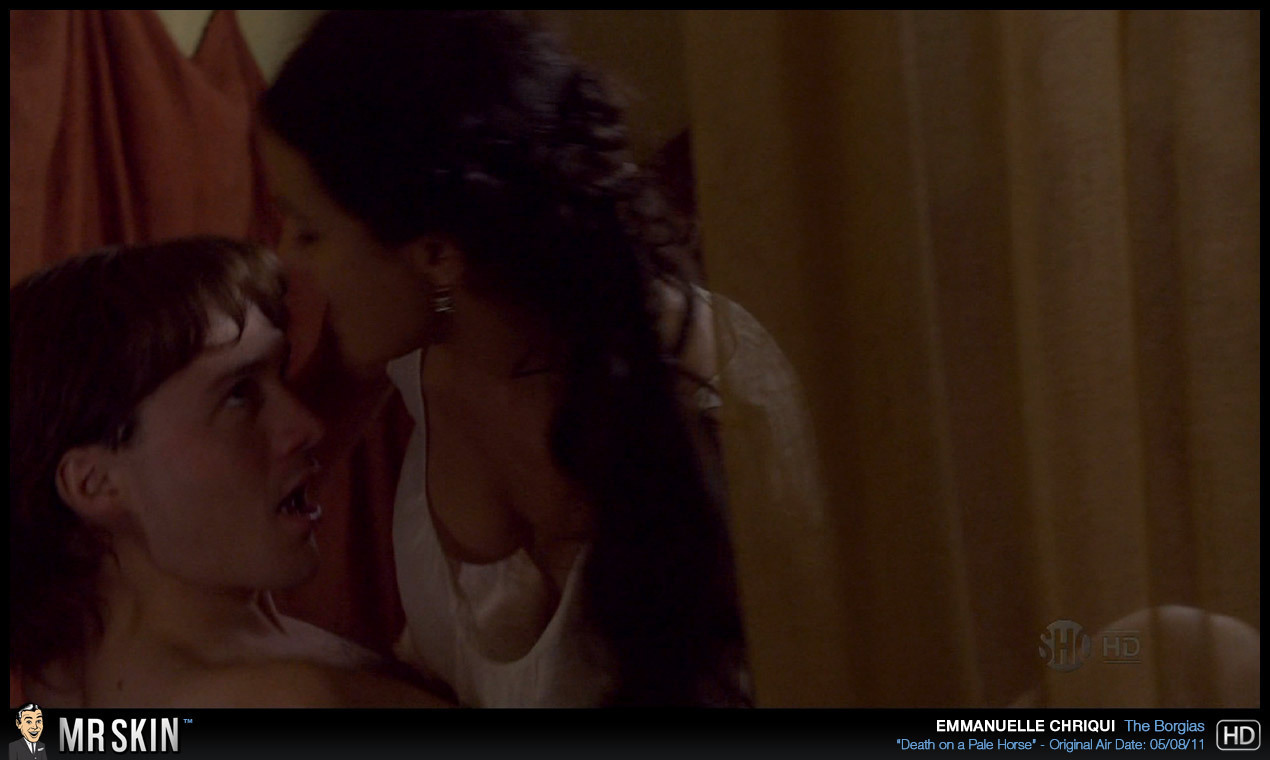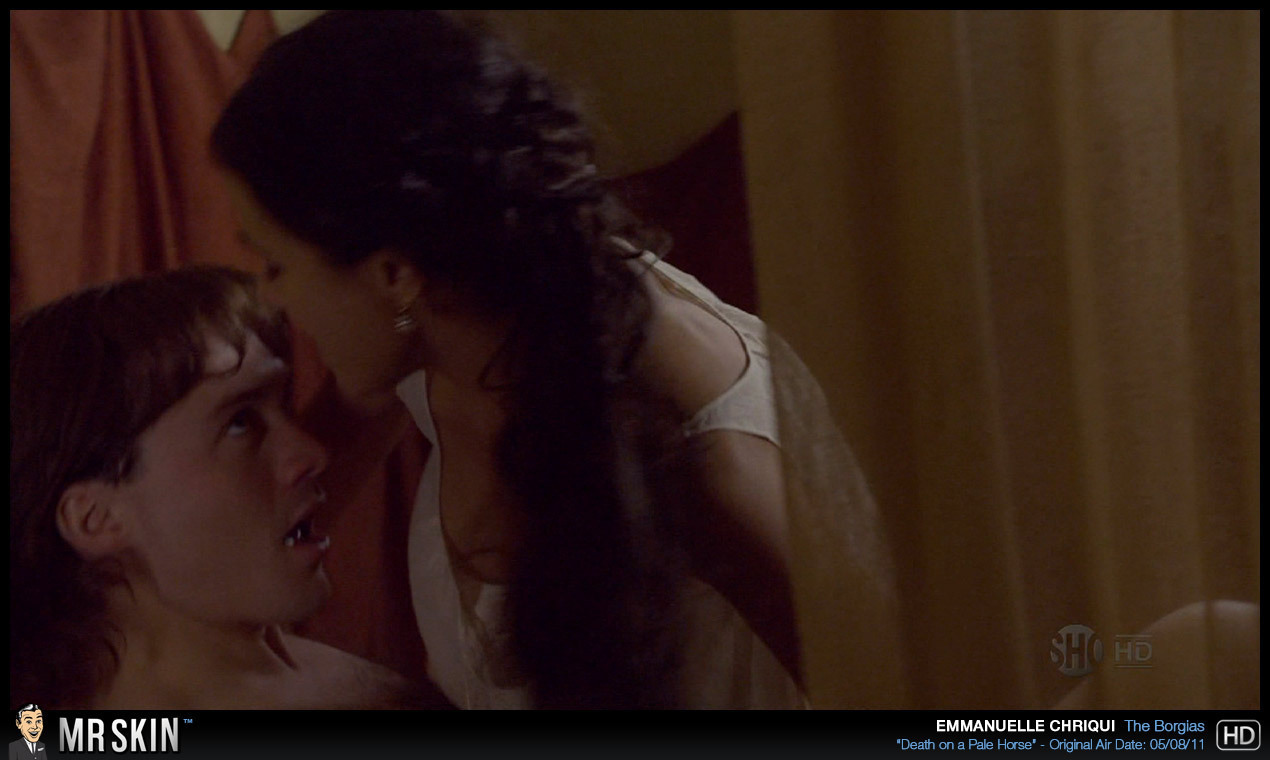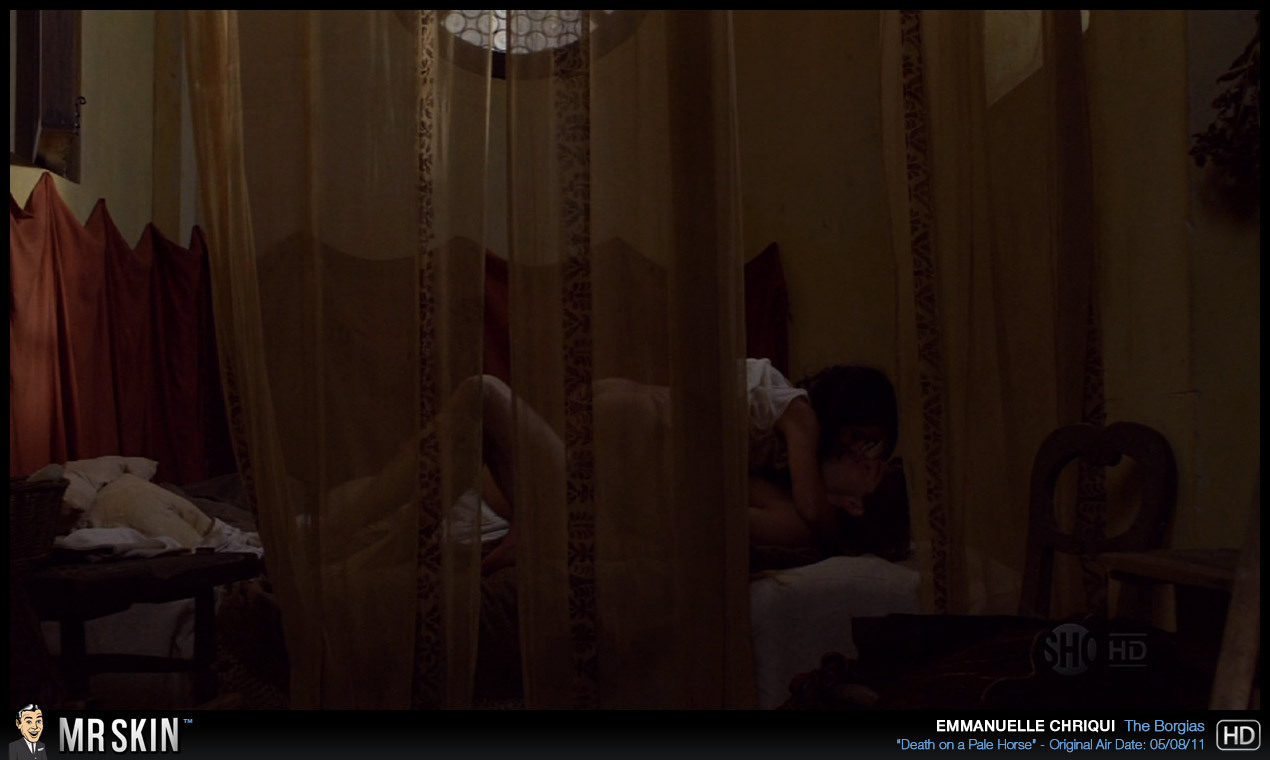 Is this the dawning of a nude era for Emmanuelle Chriqui? Stay tuned to the Mr. Skin blog to find out!