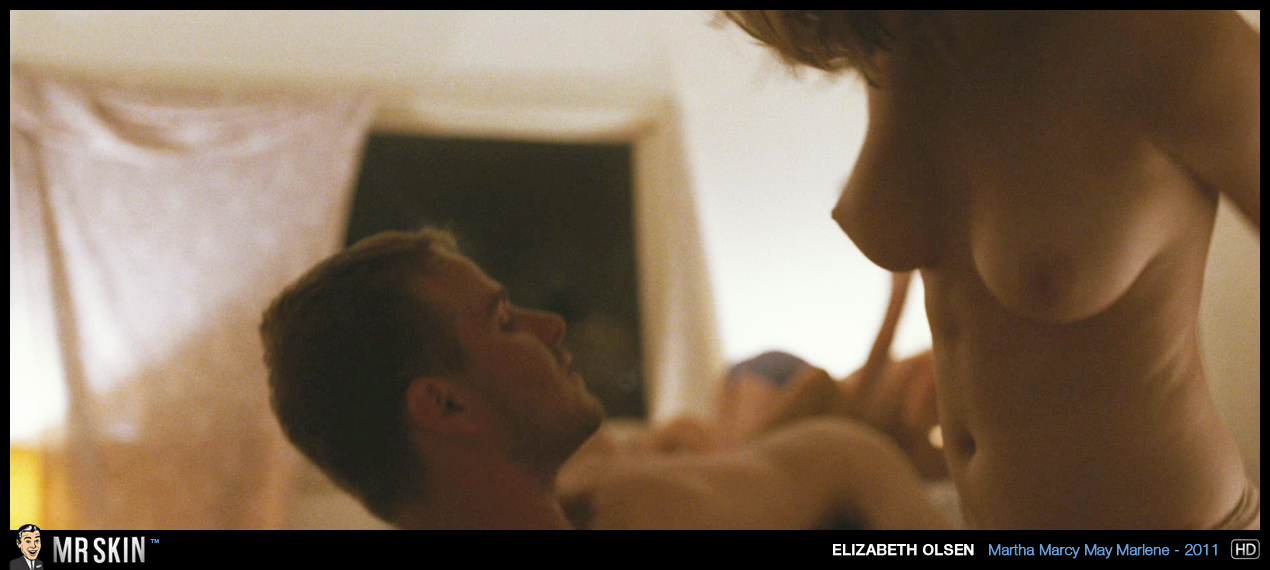 We talk about twins a lot when discussing our favorite Olsen sister, but it's not because she has an identical sibling. No, Elizabeth Olsen is the only one of the sisters to show her titillating twosome onscreen! Starting with her breakout (of her clothes) role in the indie feature Martha Marcy May Marlene (2011), all the way up to her big budget bust out opposite Josh Brolin in the remake of Oldboy (2013). And she doesn't seem to be slowing down anytime soon recently telling the New York Daily News:

"I truly believe in the films I've chosen to be nude [in]. It helps tell a more grotesque story," Olsen says. "There's nothing gratuitous about it, and it creates the opposite of pleasure. I find it empowering."

Whatever the reason, Liz, we're just happy you're doing it!