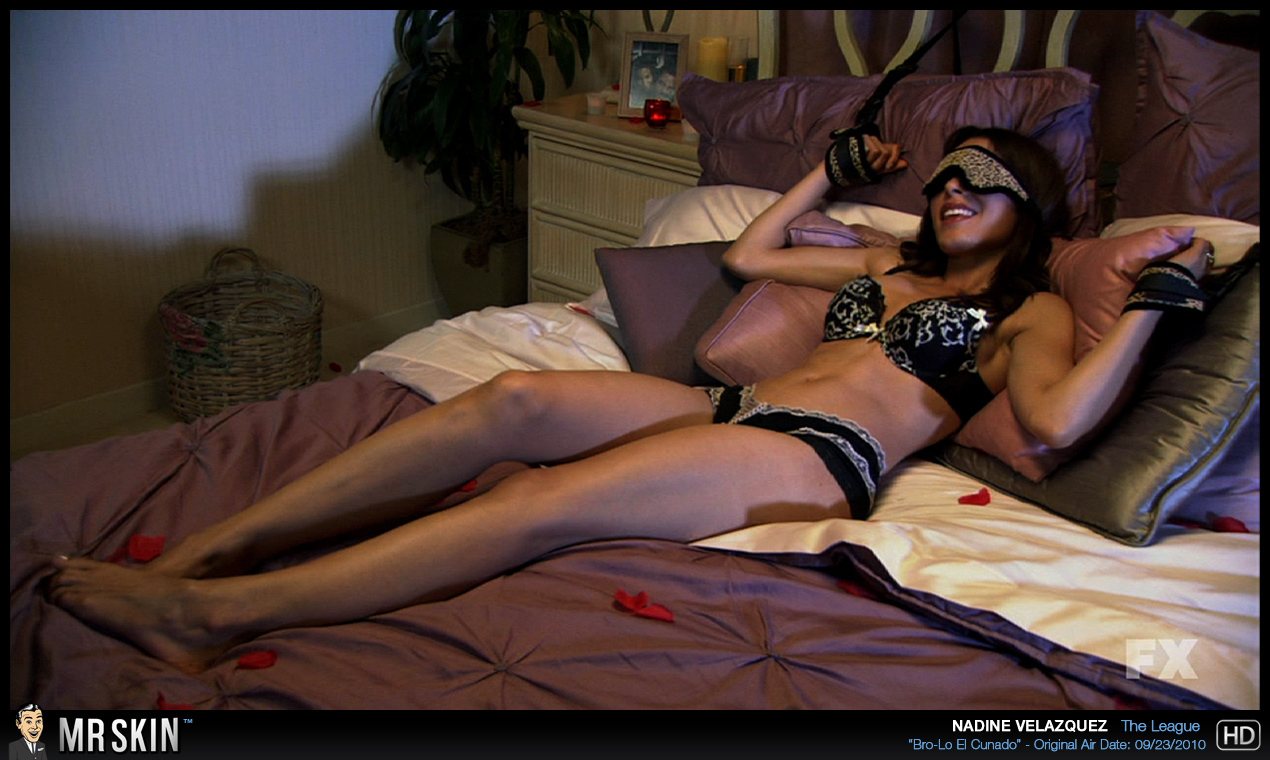 Here's some nude news that'll perk up your cockpit: Early reviews of the new movie Flight (2012) SKINdicate that sitcom star Nadine Velazquez (My Name is Earl, The League) makes a full frontal nude debut in the movie.

Denzel Washington stars as a hero pilot whose reputation comes under fire thanks to his drinking, drugging, womanizing ways, a point that director Robert Zemeckis hammers home in an unusual (for him, anyway) turn towards the explicit. Here's what CraveOnline's Fred Topel has to say:
"Besides being edgy for a Hollywood movie, this is really dark for Robert Zemeckis. The movie opens with full frontal nudity (Nadine Velazquez, totally integral to the tone, if not to the plot) while Whip is boozing and snorting before the flight."
HitFix's Drew McWeeny (heh) goes into even more detail:
"[W]hen we first see Denzel in this film, in bed with Nadine Velazquez, finishing a beer for breakfast and doing a rail to wake himself up as she walks around the room totally nude. At one point, he gives a sideways glance right up her backside as he talks on the phone, and there is a world weary quality to the beat that is both funny and immediately crushing."
Maybe you were crushed, Drew, but our McWeeny finds this news positively uplifting.
Stay tuned for a full report on Flight from our Skin Skout later this week, and check our sexy pics and clips of Nadine Velazquez right here at MrSkin.com!