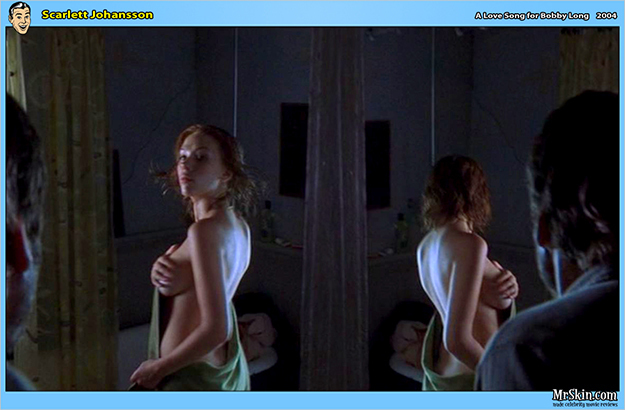 Our Skin Skouts have been working hard, very hard, to confirm that Scarlett Johansson does indeed make her nude debut in Jonathan Glazer's Under the Skin. Now thanks to a screening at the Toronto Film Festival, we can say without a doubt that Scarlett will be stripping down for the flick!

Here are all the details of her nude scenes. Spoilers Ahoy:

(0:08) Scarlett Johansson is seen from a distance, showing breasts while leaning over the body of a motorcyclist. Buns as well when she stands up.

(0:58) Scarlett Johansson is in her bra and jeans. The bra comes off from the backside, and we see left breast from the side.

(1:15) Scarlett Johansson shows bare breasts while looking at herself in the mirror. She begins checking out different sections of her body. It's darkened with a reddish haze leaving it just a tad too dark to see everything full frontal, but there is at least one shot where you see the silhouette between her legs.

(1:22) Scarlett Johansson is stripped to black panties on the bed, then the panties come down her legs as a guy begins to screw her. After getting startled she moves to the end of the bed and uses a lamp to look between her legs, all of which we see from behind as her buns hang off the edge of the bed.

The full frontal shots are dimly lit and it's hard to make out much, so don't expect to see full-on labia a la Eva Green in The Dreamers (2003). Eva, Eva Green...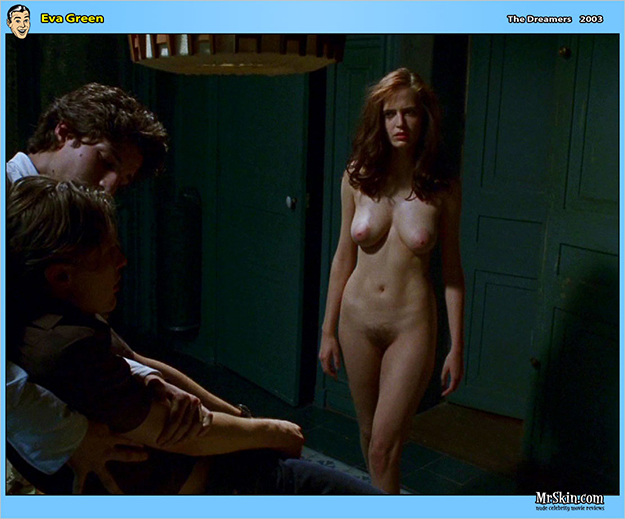 Hmmm? What were we saying? Oh! Scarlett. But just wait until our Skin Scientists skinspect the high-def version!