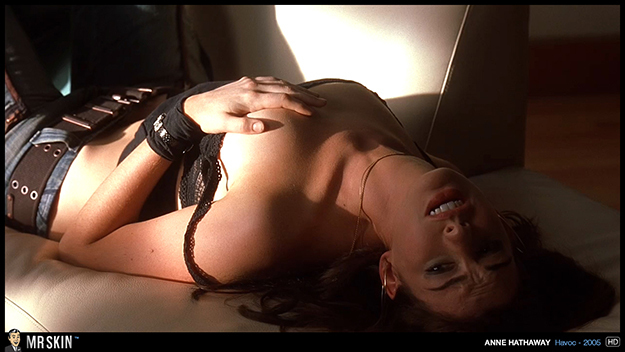 Anne Hathaway turns 31 today and the breadth of her nude scenes have already landed her a place in Mr. Skin's Hall of Fame! Who'd have thought that her unbelievably perfect pair would flash onscreen with equal regularity as the wide girl next-door smile that made her an obvious choice for Disney films like The Princess Diaries. Since it's Anne's birthday let's take a look at the best of her unwrapped gifts:

It was good girl gone deliciously bad when Anne made her nude debut as a teenage temptress in the gangland drama Havoc (2005). Goodbye Disney and goodbye clothes!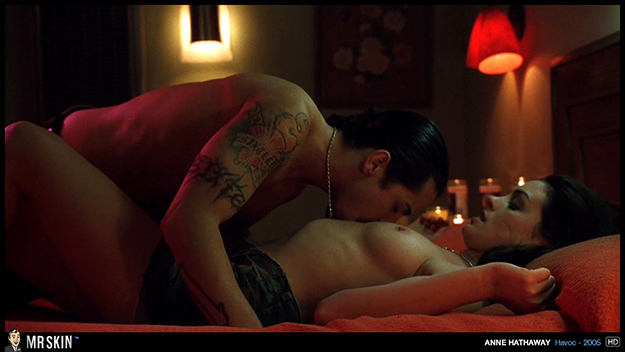 We got our next look at her Princess Dairies in the critically acclaimed Brokeback Mountain (2005) where Anne brought some much needed feminine a-peel by riding Jake Gyllenhaal in a car. Which out for the stick shift!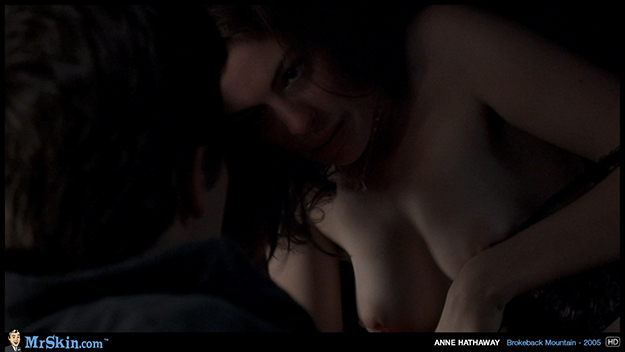 Rachel Getting Married (2008) had just a brief bit of boobage when Anne toplessly shaved her pits in the bath. You'll be making your own cream!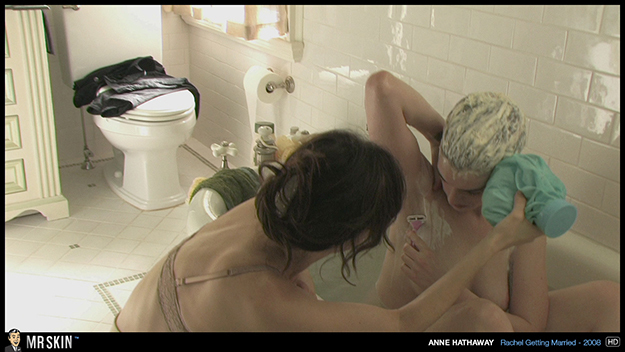 Then it was back to the very breast in Love and Other Drugs (2010), where Anne got naked for five amazing, long, well-lit scenes with that lucky bastard Jake Gyllenhaal again. Who needs drugs when you can get a hit of tit!