#1 Authority on Celeb Nudity!
Mr Skin, the world's #1 expert on celebrity nudity, highlights the sexiest movie and TV scenes in our members area. We also reach millions of men each month via the no–cost, all–access section of the site, which features no nudity and is entirely safe for work. There, Mr Skin supplies the latest sexy show biz news and gossip, thousands of celebrity bios and reviews, and one–of–a–kind videos saluting the most glamorous aspects of movies and TV, in a fun, informative and approachable way. Check out our video below!
Get Flash to view this video
Mr Skin has been seen in/on: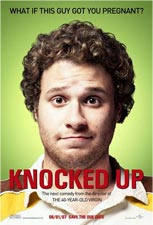 Mr Skin played a starring role, and was a key plot point in the 2007 Hollywood blockbuster Knocked Up. TV and Press appearances include CNN, VH1, E!, CNBC, Fox News, The New York Times, The Chicago Tribune, The Chicago Sun-Times and USA Today.
As a regular guest on more than 200 radio shows all over the country, Mr Skin reaches more than 4 million radio listeners every week with his unique brand of sexy Hollywood news and reviews.
Contact Our Advertising Team Directly